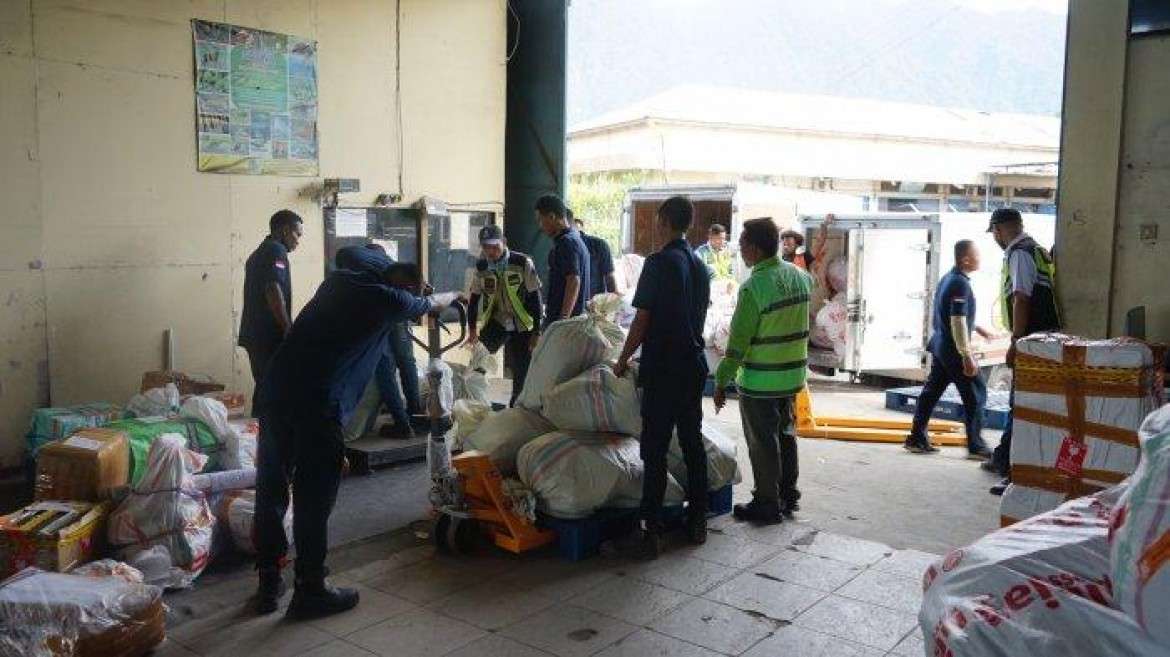 PT Angkasa Pura (AP I) is currently managing the cargo and postal terminal at Sentani Airport, Jayapura Regency, Papua. Sentani Airport Stakeholder Relations Manager Surya Eka in Sentani, Wednesday (4/1/2023) said that the management of the cargo terminal at Sentani Airport had begun since Tuesday (3/1/2023).
The takeover of the cargo terminal manager is carried out to repair, connect and improve AP I services so that they are better while at the same time increasing the level of service. Apart from that, it is also to improve the standard of cargo services where later cargo services at Sentani Airport can be more effective and efficient.
With the management of the Sentani Airport cargo terminal, it is a challenge as well as an opportunity for PT Angkasa Pura I to be able to contribute more to increasing economic growth in eastern Indonesia, especially Papua, said Surya.
He explained, from January to December 2022, Jayapura Sentani Airport served 134,259 tons of cargo with the main destination to Wamena. Every day cargo shipments from Sentani Airport reach 300 tons.
Cargo activity at Sentani Airport increased by 23 percent, namely 134 million kg compared to last year's period of 109 million.